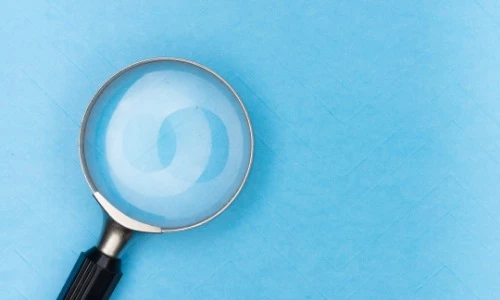 By Owen Fay . Posted on August 5, 2022
What is Headline Testing?
Headline testing is a process of developing multiple ad title variations that can then be compared by presenting them to different audience segments to understand which one is more powerful, effective, and will perform the best.
Headline testing can be done to optimize the heading of a digital ad, article, or other content. Optimization can be based on metrics like click-throughs, respondents' preferences, and opinions to create headlines that users will engage with.
The poor-performing variations can be eliminated so that users who see your ads are exposed to the best-performing headline choice, increasing their likelihood of engagement.
Why Headline Optimization is Important

A headline serves as a first impression when a user is viewing your advertisements. Powerful headlines will grab the attention of the user and lead them to click on the ad. You might have an amazing product, but if you aren't capturing your user's attention with the headline, you won't get clicks.
Strong headlines will catch the user's eye and encourage them to click on the ad. When searching for something, almost 80% of people only read the headlines. That means, eighty percent of your audience has been won over by just the headline. A powerful headline will draw in readers and turn them into leads, increasing the likelihood that your company will make a sale.
You just have a few seconds to persuade someone that your business can take care of their issue, respond to their inquiry, or satisfy their need. Therefore, be careful to create an ad group for each distinct keyword when you are developing (or modifying) your Google Ads campaign. You can use the keyword or search term in your headline to create ads that are more likely to get clicks.
How to Conduct a Headline Test

The process of running a headline test is to use your original or first headline as a control and create at least one or two variations to be compared against the original. Many large organizations test as many as 25 ad headlines before they decide on the headline they want to run with.
Most of these businesses utilize an A/B testing tool to split the traffic that reaches each ad and display the headline variations to different audiences. This type of testing happens in a live environment, with metrics like traffic, click-through, and conversions to determine which headline is the most effective.
The A/B testing platform will gather data from the test and determine a winner once a significant number of people have viewed or interacted with the headlines.
While this works for medium to large organizations, many smaller companies don't have a significant amount of traffic, time, or budget to run a live A/B test.
A great alternative for smaller companies is a remote, remote user  A/B test. This testing method allows any organization to find the headlines that work best in a matter of hours. You will be able to compare headlines and present them to a panel of your target audience. The panel will give their feedback and choose the ad headline they prefer.
Once the headline test has determined a winner, the ad can be launched giving 100% of the traffic to the winning variation. Since the headline of an ad is one of the major elements users look at when searching, optimizing the headline can result in significant boosts in leads and conversions.
How to Develop Headline Variations

Many studies have shown that specific words and phrases in an ad headline can lead to higher click-through rates, increased traffic, and conversions.
Headlines that include keywords, focus on benefits, and include a CTA (call-to-action) have been shown to convert more users. The best headlines follow these tips:
Focus on Benefits, Not Features
Include Relevant Keywords
Avoid Lengthy Headlines
Match Headlines to Ad Copy and Content
Offer a Solution
Include a CTA
Headline variations can be created in a number of ways, the first is to understand the keywords you want to rank for and consider the search intent of your target audience. Once you have done your research, create headlines that explain your value proposition in as few words as possible.
Consider using multiple orders for your headlines, different approaches to explaining the value to users, multiple CTAs, and approaches to driving interest.
Headline Optimization with Poll the People

If you have a hard time coming up with headline variations or don't want to leave the decision-making process up to one or few individuals, the Headline Optimizer by Poll the People can help.
The Google Headline Optimizer by Poll the People allows you to write user-friendly headlines that drive clicks. Optimize your headlines by tying them directly to your keywords and targets.
The tool lets SEM marketers optimize their headlines by getting valuable feedback from a human panel of testers.
Testing the headlines in front of real users helps optimize the headline, improve CTR, and reduce costs. This can all be done – even before going live.
We have taken the concept of user-testing and reduced it from 10 days to 1 hour. This unleashes new use cases like the headline optimization – where ad headlines can be optimized using human feedback.
Two headlines are presented in an A/B survey to a panel of testers. Testers vote on their choice and provide an explanation. This real-world feedback allows the SEM marketer to optimize the headline (based on the feedback) – even before launching the campaign.
When you utilize the headline optimizer tool you will create multiple headlines that are SEO-friendly and are more likely to convert users. Taking multiple approaches to your headlines will likely show you that your variations will be more engaging than the original headline.
Start Headline Testing Today
Headline testing can seem complicated, but with the help of the Google Headline Optimizer and A/B testing from Poll the People ad headline testing is simple. Poll the People is a lightning-fast user testing platform that gives you actionable data in under an hour.
Poll the People offers free sign-ups and plans for any organization, every marketer, researcher, or team can create better ad headlines with the help of AI software and user testing. Ad headline testing is a key practice that can increase traffic, leads, and conversion opportunities. Start testing your headlines today with Poll the People